Buckeye Eco® Proportioning Programme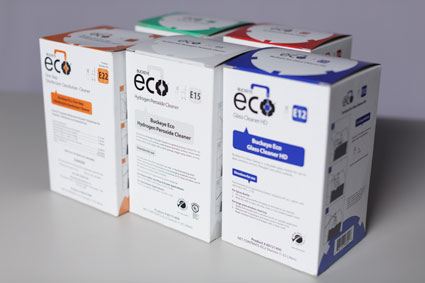 Achieve the best overall value for each dollar spent with the fully integrated Buckeye Eco® Proportioning Programme, designed and manufactured with proprietary technology for you, the end-user, in mind. Effective, safer, economically and ecologically friendly chemistry; hermetically sealed, flexible and sustainable packaging; together with a simplistic approach to proportioning to protect and preserve your environment.
Buckeye Eco® Proportioning Systems
Compact.
Install Buckeye Eco® systems in virtually any custodial closet and maximise storage space.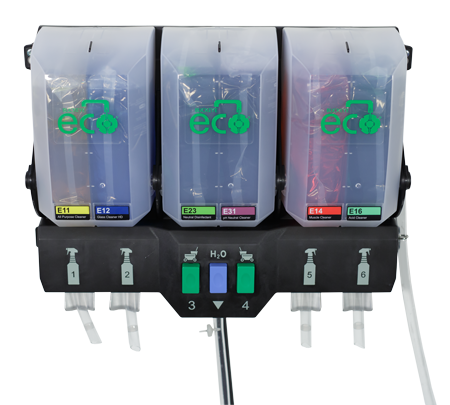 Self-Contained.
No contact with concentrated product and no exposed tubing.
Cohesive User Interface & Experience.
Buckeye Eco® Pro and Buckeye Eco® Element utilise the same user interface including system operation, labelling, icons, and seamless push and lock buttons.
User Designated Lock.
Choose between hidden and keyed integrated lock options.
Translucent Buckets.
Visual product inspection ensures product is always available.
ASSE 1055-2009 B.
Safer proportioning without the concern for back-flow or syphonings.